High Five Award winner Johnna Conatser keeps Lafferty's organized and on track.
Receives retail organization's High Five employee excellence award for her exceptional work
Andy Kriege YSN
Johnna Conatser of Texarkana retailer Lafferty's Home Center was named a 2023 High Five Award winner by BrandSource and YourSource News (YSN).
Conatser, who serves as officer manager for the appliance, furniture and mattress store, was one of only five individuals from across the U.S. to receive the annual accolade.
Conatser earned her High Five for being the glue that holds Lafferty's together, as she has a hand in nearly all the day-to-day operations of the 51-year-old family business. As co-owner Mason Lafferty explained, the company had hardly changed administratively since its mom-and-pop beginnings in 1972, but took a giant leap forward after Conatser arrived. "Johnna brought some incredibly valuable knowledge and experience and really took our HR department to a new level," he said.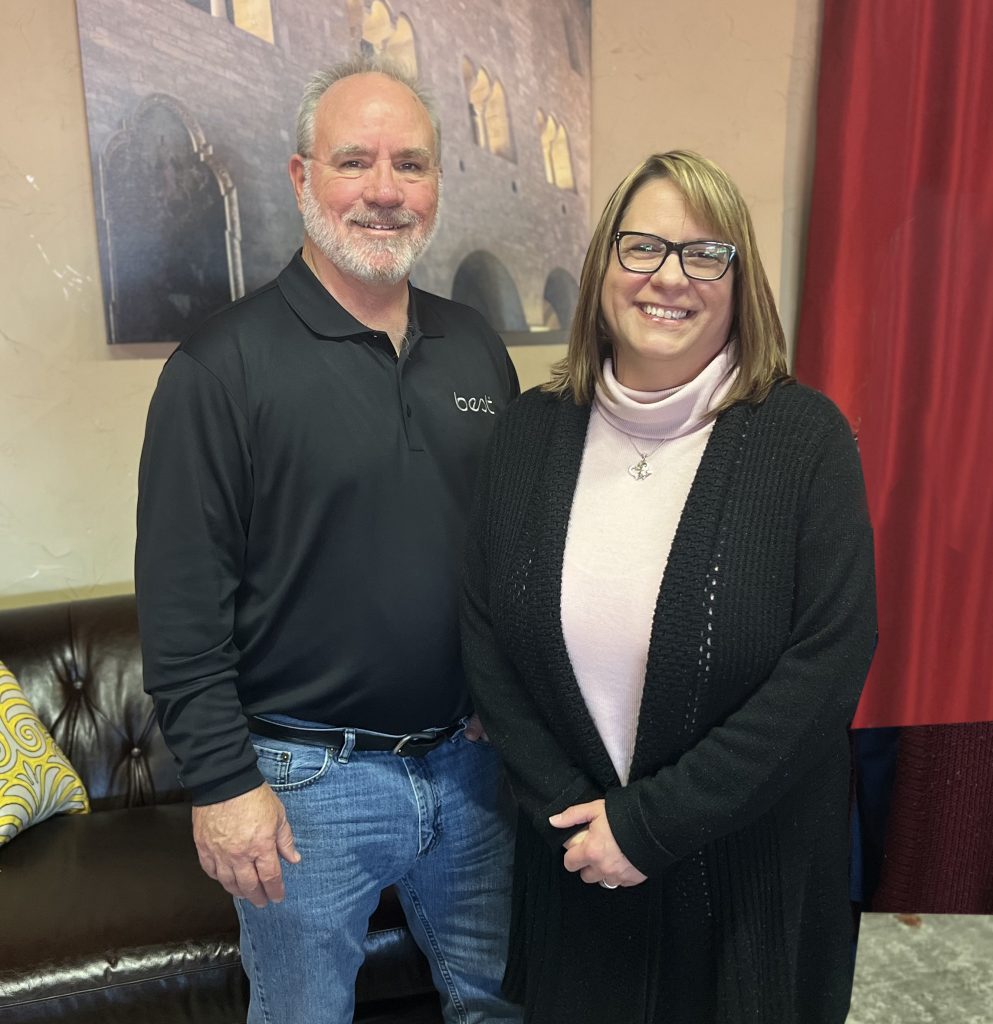 Besides her know-how, Conatser has the uncommon ability to identify problems and push the team to address them. "She really holds our feet to the fire," Lafferty said.
Beyond that, Conatser has taken "a ton of stress" off Lafferty and his dad Mark, knowing that "things will get done and get done the right way," he said.
"No matter what we have asked her to do, she has taken the bull by the horns and jumped right in," Lafferty said. "Without Johnna's knowledge, determination and willpower, our company would be on a totally different path right now. She is indispensable"
Now in its second year, the awards program honors employees throughout the home-goods industry who've gone above and beyond the call of duty and do the heavy behind-the-scenes lifting with little or no fanfare.
Nominations were collected from retailers, manufacturers and suppliers for team members deserving of a collective "high five" from their peers, and the awards were bestowed at AVB BrandSource's annual Summit trade show, held in Las Vegas in March.
YSN publisher AVB BrandSource is the nation's largest merchandising and marketing co-op for independent appliance, mattress, furniture and CE dealers.