AVB Marketing's Kate Morris, bouncing ideas off her team at the forthcoming FTS Experience Center in Las Vegas
She's wired for tech and loves classic rock
By Andy Kriege, YSN
In her role as GM of product at AVB Marketing (AVBM), Kate Morris oversees multiple technology platforms, including HUB, SYNC, LINQ and ALTA, and plays an integral role in making sure BrandSource members get the most out of these cutting-edge tools. 
"I take the feedback I'm hearing from members and couple it with the latest innovations in the industry, and then bring it to the tech team to build out new or enhance our existing technology solutions," she said.
Having insight into how and why a technology was created gives Morris a unique perspective on how transformative digital advances can be. But besides having an aptitude for tech, she is by nature a very social person, so acting as a bridge between the technical world and the retailer's world is a natural fit.
"I really enjoy the interaction with the members and love providing them with the tools and guidance to help their businesses," she said. "Technology can be overwhelming, and I enjoy being the conduit between our members and the tech team."
Morris's teammates agree that she has been a great addition to AVBM. "Ever since she joined our team, she's done a phenomenal job helping our members in a multitude of ways," said Grant Hancock, AVBM'sGM of client services, who has worked with Morris since her sign-up two years ago. "She's really engaged with them and listens to their challenges. She never hesitates to roll up her sleeves to help solve problems or to work with other teams to better support our members."
Product manager Rich Lindblom, who heads up the SYNC POS team and works under Morris's direction, agreed. "Kate is great to work for; she is very positive and just has a real zest for whatever she is doing. She truly cares about the members, which makes her a great role model."
Play Ball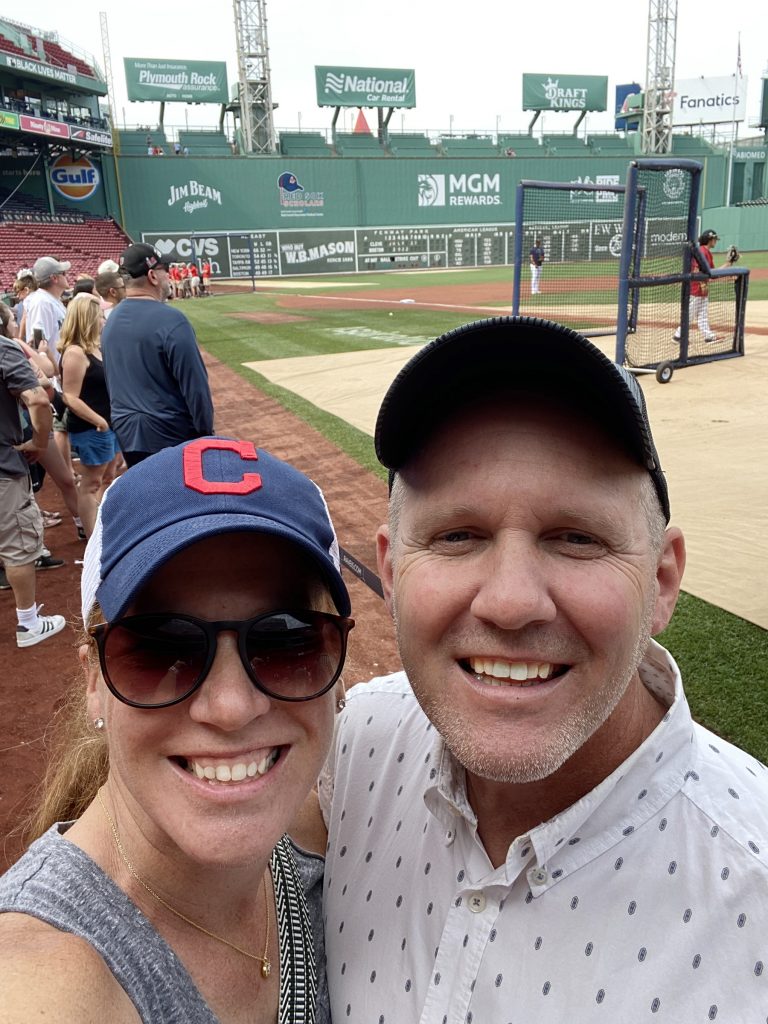 Away from work, Morris is passionate about sports, especially golf, and hits the green whenever time and weather allow. Baseball is another favorite, going back to her youth, when, despite her diminutive stature, a 13-year-old Morris hit 10 home runs in one week on the softball field.
Morris's extended family is large and rural. She has fond memories of working on her grandfather's farm, and still enjoys jumping into the combine for a spin around the field or pitching in on chores when she goes back to visit.
Rock On
As great as her passion is for sports, it pales in comparison to her love of classic rock and live shows. In fact, she's checked off nearly every name on her concert bucket list, including performances by Bruce Springsteen, Tom Petty and Fleetwood Mac. One show that still tops the list is by her all-time favorite band, Led Zeppelin. "My mom said she played Led Zeppelin when she brought me home from the hospital, so it would be the first thing I heard in this life. I've been hooked over since," Morris said.
While she may never get to see Zeppelin live, Morris did see former lead singer Robert Plant open for The Who. "He played mostly Zeppelin songs, so he gave us what we wanted," she said with a smile.
Morris also poignantly recalled one concert in particular that for her topped all others. Jeff Lynne, co-founder of Electric Light Orchestra (ELO), had reformed the classical rock band, and in 2018 she invited both her parents, who divorced when she was 2, to join her at the show. "It was an amazing experience," Morris said with a quiver in her voice. "I lost my dad last year and I am so thankful to have been able to go to that show with both of them."
Morris loves her job and where she is at in life. "My favorite thing about what I do is helping people understand technology and putting it to work for them," she said. "You can change someone's life by showing them the light."
BrandSource, a unit of YSN publisher AVB Inc., is a nationwide buying group for independent appliance, furniture, mattress and CE dealers.