Work smarter, not harder, when recruiting and hiring
By Desiree Echevarria, CareerPlug
One of the biggest challenges of running a business is attracting and hiring the right people. That's why BrandSource has partnered with CareerPlug, the No. 1 hiring software used by more than 15,000 businesses, to help make hiring and developing the right people easier.
Every BrandSource member receives a free CareerPlug account that comes with a branded careers page to showcase your jobs, pre-built job templates, a configured hiring process to help evaluate your applicants, and access to a team of hiring experts. Activate your free account today at https://www.careerplug.com/request-a-demo-association/.
Home & Commercial Services Recruiting Benchmark Data for 2022
At CareerPlug, our mission is to make it easy for our partners to make the right hires. That's why we analyzed our hiring data from clients in the home and commercial services industry – including more than 25,600 jobs posted and 657,000 applicants received – to establish recruiting benchmarks and offer insight into how these businesses hire.
Applicants Per Job and Applicants Per Hire
Home and commercial services employers saw a decline in applicants in 2021, as did all industries we studied. In 2020, this industry saw 53 applicants per job posting and 122 applicants per hire (we count these as two separate figures because employers often post jobs multiple times without making an offer). Compare that to 2021, which saw those numbers drop to 26 applicants per job and 87 applicants per hire.
What's interesting is that the number of views per job did not decrease nearly as drastically. In 2020, this industry reported 885 views per job, but in 2021, that number was very similar at 853 views per job.
This tells us that job seekers are still seeing your postings, but they're faced with more options than ever and they're applying only to the opportunities that appeal to them the most.
Applicant Conversion Rates
When we examine the health of a company's hiring process, we take into account all conversion rate metrics from job view to application to interview to hire. Home and commercial services businesses have shown view-to-applicant conversion rates and applicant-to-interview conversion rates on par with the average across all industries.
However, an interview-to-hire conversion rate of 6% is one of the lowest in our study. Our advice: Employers should be more selective about applicants they invite to interview. Consider adding pre-screen questions and assessments earlier in your application process to better screen candidates before you invite them to interview.
This is also an industry that's quick to hire. In 2020, these businesses took an average of 23 days to make one hire, but in 2021, they took only 17 days to hire – nearly a week faster. Consider setting up automated interview scheduling and reaching out to candidates faster via text recruiting with CareerPlug. You'll want to move candidates through your hiring funnel even more quickly in 2022 and keep them engaged throughout.
The Best Time to Hire
In 2021, home and commercial services employers saw the highest applicant flow in January and February. Like other industries we studied, businesses here saw a sharp decline in applicants from March through May, thanks in part to the increased competition for job seekers as businesses across all industries ramped up their hiring in anticipation of a post-pandemic economy. Applicant flow picked up again in June and stabilized for the remainder of the year.
The Best Applicant Sources
Major job boards may bring the largest share of applicants at 78%, but less than half of hires. Interestingly, this industry sees more success from sponsored job ads than almost all other industries in our study. It may be worth it for home and commercial services employers to experiment with sponsoring job postings on job boards like Indeed and ZipRecruiter to increase your applicant flow and hire faster. An applicant tracking system like CareerPlug can help you post and sponsor jobs across multiple boards with just a few clicks.
Home and commercial services businesses have also had success with custom sources such as local and state government job boards as well as referral emails to customers. Employers should consider adding these niche sources to their recruitment strategy because even though they bring in 1% of applicants, they account for a whopping 18% of hires overall.
Our Advice
Candidates have a lot of options these days and they'll concentrate on opportunities that are the most appealing. Make sure you have a fast and easy application process. Market your employer brand online by having an up-to-date and attractive careers page with real employee testimonials and information about your company culture. Finally, make sure you have a solid hiring process in place to accelerate your hiring decisions because good candidates won't last long in this job market.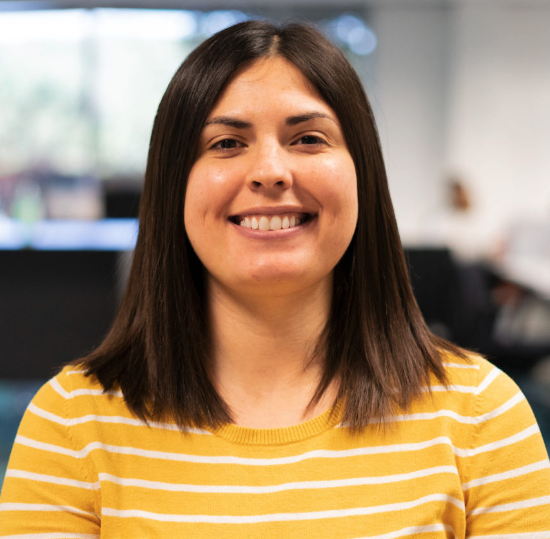 Desiree Echevarria is senior content marketing manager at CareerPlug, an online recruiting software company that helps automate the hiring process. BrandSource is partnering with CareerPlug to assist members with recruiting and hiring.