NEAG's spring product show drew 80 percent of its members and featured 46 vendor booths representing 87 brands, making it the group's largest event ever in terms of displays.
The AVB affiliate convened on-site for the first time in two-and-a-half years
By Andy Kriege, YSN
After what seemed like an eternity, members and staff of the New England Appliance Group (NEAG) who could not make it to the AVB Summit were finally able to see each other in person earlier this spring.
The 2022 NEAG Product & Training Show was held three weeks after Summit at the Rhode Island Convention Center in Providence, R.I., and represented the group's first in-person gathering in two-and-a-half years.
After such a long hiatus, the AVB affiliate was thrilled to be back on site with the show, where members and staff could mingle and meet with vendors and supply partners in person.
The group had three main objectives in mind for NEAG dealers at the Rhode Island event:
Learn about the terrific products being featured by vendor partners.
Re-evaluate their product mix and adjust their plans to sell accordingly for the coming months
Make sure they are taking advantage of the marketing tools and programs available.
This year's show featured 46 vendor booths representing 87 brands. On hand were product vendors, digital vendors and service providers, who helped make it the largest show in the history of the event in terms of displays.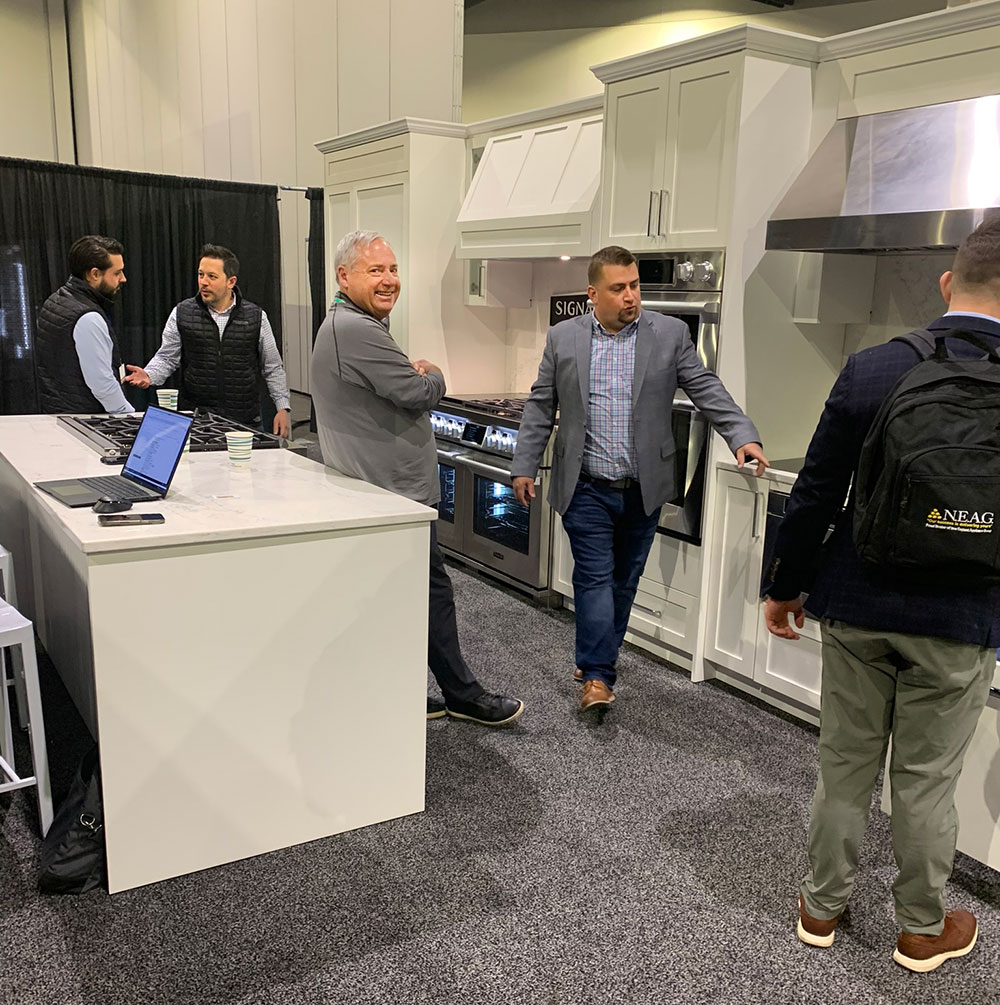 Kara Morgan, NEAG's director of marketing and member services, was pleased to report that over 80 percent of the group's members attended the Product & Training Show, which was very encouraging given all the challenges of recent months.
"In addition to being extremely busy, some of our dealers are so shorthanded right now they could not find anyone to cover the store," she said. "The members really enjoyed having our meeting at the show followed by a reception. It had the wonderful vibe of our members being able to celebrate how great business has recently been."
"It was also good for our members to be able to commiserate with other dealers who are going through many of same trials and tribulations," she added. "It's a good feeling getting support from your peers and knowing that you are not alone."
Morgan also noted that although it is referred to as a "product show," the event also serves as a training show. "The vendors don't just get to see the store owners, but also managers and salespeople who come for the training and are also very influential in making product decisions," she said.
The group received great feedback from exhibitors, including Electrolux's Allie Yongue, whose follow-up note to Morgan read, in part, "I wanted to let you know that we received so much positive feedback about the show from our team members as well as customers alike. We could not have asked for a better event!"
Brian Bowen, the group's CFO, noted that while members' businesses continue to grow at a steady rate, the warehouse is keeping pace. "Although our open orders are still high, we are working our way through the supply issues very nicely," he said. To further bolster NEAG's in-stock position, "We just secured additional short-term warehouse space to accommodate our demand and we will announce in the coming months a long-term warehouse solution for the group."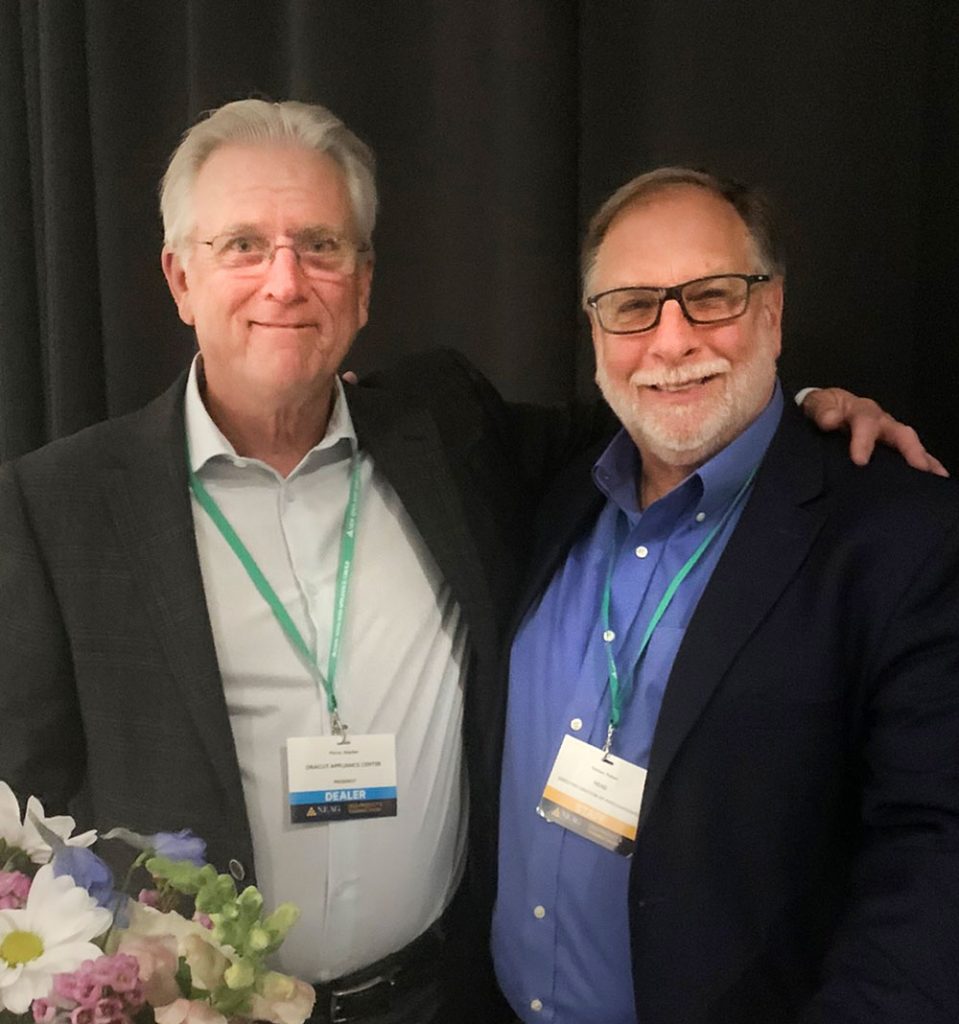 Rob Balzano, NEAG's executive director of merchandising, said vendors were thrilled to have so many of the group's storefronts represented at the show, along with the right people. "They went out of their way to thank us," Balzano said. "They are spread thin, as are we, and were able to get with all the dealers we had here in a day-and-a-half without driving all over New England. Where else can they collectively see dealers that are doing nearly $1 billion worth of business at retail in that amount of time? That's a home run for sure."
For NEAG President Steve Moran, the message to members is to do their best to "organize the chaos of the outside world."
"We have navigated some pretty rough waters these past few years," he said. "My message was to control it as much as you can and only focus on what you can control. People are getting the message. The ones that are paying attention are doing pretty good."
BrandSource, a unit of YSN publisher AVB Inc., is a nationwide buying group for independent appliance, mattress, furniture and CE dealers.