How digital marketing changed my life. Literally.
By Rich Lindblom, AVB
The very first thing I learned in speaking with a business broker after my brother and I decided it was time to put our company up for sale was that we needed to grow our revenues if we wanted to achieve our desired selling price.
At first, I didn't really understand why.  Our company had been profitable for many years and we were both making what I thought was a decent living.  When I pressed our business broker for an explanation, he gave me two very important reasons:
The higher your revenues, the higher your company's valuation will likely be.
And probably more important, buyers are looking for growing companies, not struggling ones.
And that was our dilemma — even though our company was very profitable, it wasn't growing.
In fact, if a doctor had put my company on a heart monitor, we'd have been declared dead. Our sales and revenues had, for all intents and purposes, flatlined. We never went up or down more than 1, maybe 2 percent a year for eight straight years.
So here's me, not knowing anything at the time about selling a business, and I'm naively thinking that this was a good thing, a sign of stability. Unfortunately, I couldn't have been more wrong. The broker said we needed to string together years of sales and revenue growth if we ever wanted to get to our target selling price.
The million-dollar question was, how?
We were old school and had pretty much been doing things the same way for more than half a century. But times change and the stuff that had worked for the first 50-some-odd years of our company's existence was no longer functional, and that's why we were flatlining. Among the problems:
That direct mail piece that always delivered strong results had started delivering only so-so results.
Those newspaper ads that always gave us a spike in business weren't making much of a dent either.
We tried radio, but in the Chicago market radio isn't cheap and the results simply were not there.
The same was true for cable TV — far too expensive compared to the paltry results we saw.
Keep in mind that I'm talking about six or seven years ago. Realistically, digital marketing was still in its infancy and as I said, we were old school. Sure, our company had a bit of exposure to digital marketing through BrandSource, but it was a small smattering at best. And that was largely because I personally wasn't sold on it.
I think we've all heard this definition of insanity at some point: Doing the same thing over and over again and expecting a different result.
Well, just call me insane because, desperate to grow our sales, we went back to the devil we knew and stepped up our direct mail and newspaper advertising, only to see the same underwhelming results.
Finally, out of desperation, and after a year of blowing him off and not returning his calls, I gave our BrandSource marketing rep an opportunity to pitch me on digital marketing.
To this day, I'm not sure if he simply caught me at a weak moment or if I was just that desperate and out of ideas. But after talking to him for over an hour, I agreed to take a headlong plunge into the deep end of the digital marketing pool and signed on to run a four-month-long (September through December) campaign to close out the year.
We took the money we had originally budgeted for direct mail and newspaper and instead put it in digital marketing. Since I knew absolutely nothing about the medium, I put my faith in our BrandSource marketing rep, who built a program consisting of display ads, banner ads, keywords, social media ads and email campaigns. Together we created a unique theme for each month and ran a sale around that theme for three weeks out of four. September's theme was Labor Day; October was Columbus Day; November, no surprise, focused on Black Friday; and our December messaging was "Appliances Make Great Gifts Too!"
Well, you can probably guess what happened (otherwise I wouldn't be writing about it!). September was a good month, up double digits from the year before. I was pleased, but skeptical. Then October's numbers came in and it was the same thing, double-digit growth over the prior year. November was great as well, up 20 percent over the previous November.
But the most interesting month was December. Like most appliance dealers, we just kinda wrote off the first 25 days and didn't bother promoting. The prevailing wisdom in the industry was that with all the appliance business done around Black Friday, once people started concentrating on Christmas shopping there was no point in advertising.
But in the back of my mind I had always thought, "If Lexus can have a 'December to Remember,' why can't appliance dealers too?" So we went ahead and created a promotion, and I came up with the "great gifts too" theme.
Well, as it turned out, that December our business was up 40 percent vs. the year before and ended up being the best December we ever had.
Thanks to our new friend, Mr. Digital Marketing, after being flat for the first eight months we closed out the full year with a solid 10 percent increase, which was a major step in the right direction for selling our company.
We came back the next year with a full twelve-month commitment to digital marketing and grew our sales by another 27 percent.
Needless to say, we accomplished our growth goal, which enabled us to sell our company for the target price we had set, and we couldn't have done it without, you guessed it, digital marketing.
Now don't get me wrong; I'm not saying you should immediately run out and put every penny of your advertising budget into digital marketing based on my experience. But what I will say is that if what you're doing right now isn't working, if it isn't growing your business, then you definitely need to try something new.
Remember that definition of insanity?
And the first place I would start looking is digital marketing, because there is no more cost-effective way to reach a large number of people and keep your name in front of them every single day of the year.
The bottom line is that digital marketing isn't the future; it's now.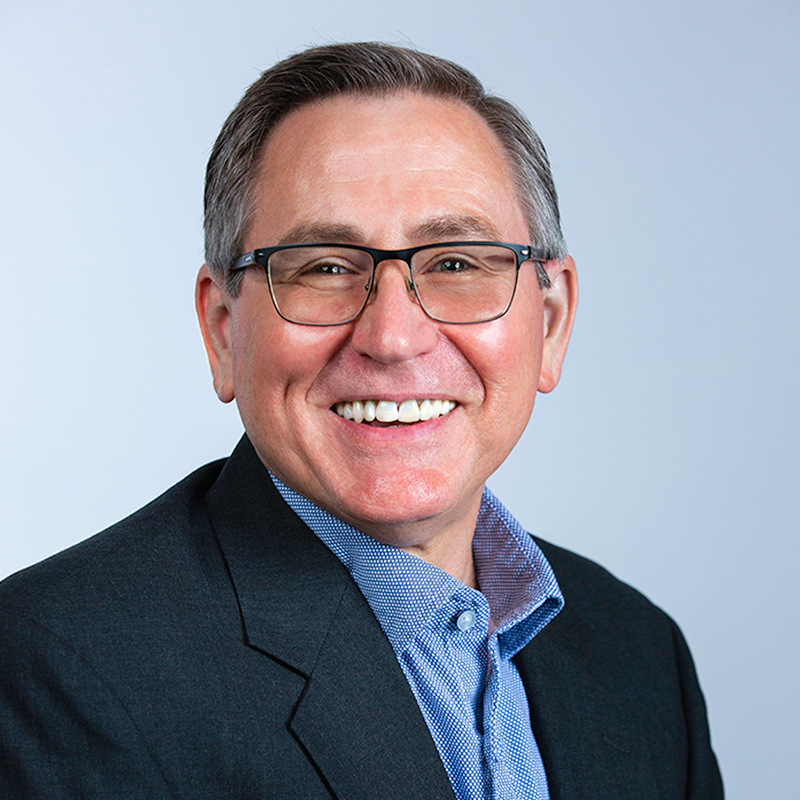 I have three goals in mind with my columns: To motivate, educate and entertain. If I have achieved at least one of those, then I have done my job. Don't be shy about letting me know if you agree. Write me at egvrich@gmail.com.