Make 2022 a game changer … own it!
By Paul MacDonald, Expert Service Program
Like me, I'm sure many of you will have no trouble saying goodbye to 2021 and welcoming the new year. What a train wreck 2021 was; thank goodness it's over.
By tradition, many of us celebrated the New Year with friends and toasted to a new beginning in 2022. And with that, it's also a tradition to set one or two New Year's resolutions. Although most New Year's resolutions are personal and involve changing bad habits, we can also set business resolutions and goals for the new year.
Warning: More than half of all resolutions fail, but they don't have to be yours this year. Here's how to set the right resolutions to improve your business and create a plan to reach it. You'll give yourself the best shot if you set goals that are doable and meaningful. Your goals should be smart, and SMART. That's an acronym, coined in a management journal in 1981, that stands for Specific, Measurable, Achievable, Relevant and Time-Bound.
The following specific resolutions are suitable for every appliance service business and, when carried out properly, will fall under the SMART guidelines. Each one is measurable, achievable and relevant, but you must set a timeline to achieve results. Note that these are my three suggested resolutions, and studies show that you should make any resolution your own for it to succeed. The first one has been adopted as a BrandSource mission, and two and three are important business activities that aren't necessarily urgent but are too often overlooked until it's too late.
I adopted a weekly planner to help me achieve my resolutions and goals. On the same day every week, I would head to a coffee shop for an uninterrupted hour to plan my week. I would list all the strategic projects I wanted to accomplish in my planner and three crucial results for that week. I would also list those on my team that I would hold accountable for getting those projects done and setting completion timelines. Once I had my plan for the week and returned to the office, I would leave the planner open on my desk, where I'd see it several times a day for the rest of the week. Writing it down and seeing a constant reminder helped me find focus through the chaos in my daily operations.
Now, here are those three resolutions:
Resolution No. 1: Set 2022 service rates based on your cost of doing business in 2021. As soon as you close the books on 2021, it's time to set new service rates based on last year's costs. Even if you recently raised your prices last year, you should rerun the calculation. Costs continue to rise for most business expenses, including gas, insurance, repair parts, and technician wages, especially during this current inflationary cycle. We have to counter those increases to be profitable in the service business. If you're not sure or confident about setting your rates based on your costs, BrandSource can help. The Service PlayBook has step-by-step instructions on setting service rates based on your cost of doing business.
Additionally, you can watch this presentation I made at the Nashville Convention on setting rates based on cost of doing business (CODB), or visit an online calculator and fill in the blanks. Service rates must be determined based on the average technician wage + department operating costs + desired profit multiplied by your efficiency rate. (Efficiency = completed calls per day/technician hours logged that day.) Your rates should then be reviewed every six months. If you do nothing more at the start of this new year, please run this calculation and increase your service rates!
Resolution No. 2: Move old parts inventory. Every service operation has repair parts that become outdated, not needed, and eventually obsolete. Parts inventory is tough to manage well, and if it's not, it can quickly deplete working capital and profits. You'll find yourself writing off thousands of dollars and throwing the inventory out if not addressed. If you are writing off $20,000 or more, it's time to consider a full-time parts manager to manage this asset. He will pay for his wage in savings in short order and help run a more efficient operation.
First and foremost, set up a workflow in your service depart that includes the efficient return of all unnecessary parts ASAP when the service ticket is complete and closed. Most parts distributors will accept new, unopened parts if returned within their timeline and credit them. For those parts that miss the return timeline or can't be returned, consider selling them on eBay or Amazon. Reseller accounts take a little finesse to set up but are relatively simple to work with once established. Yes, good inventory can be sold online to customers and other service companies; they're looking all the time.
Another route to move old parts inventory is through The Appliance Blue Book's MyPartsHelp.com portal. Suppose you subscribe to this service for flat-rate national average pricing (adjusted to your CODB formula for setting service rates, above). Using the online Blue Book offers all subscribers the ability to look at other subscribers' inventory when listed, and facilitates selling older parts inventory to other servicers.
Note: One thing is guaranteed — if you do nothing with older parts inventory, you're going to write it off and throw it out eventually. Not cool and not necessary!
Resolution No. 3: Market your service operation. Chances are you have a good marketing strategy in place for your retail appliance sales, and you are measuring the results. All marketing plans should qualify as SMART for being specific, measurable, achievable, relevant, and time-bound. So why not adopt a similar marketing plan for your service business? I'm a firm believer that service feeds sales and sales feed service.
If this is true, you should target two distinct customers for your business: Those looking to purchase new appliances and those looking to repair their current appliances.
One of the keys to being profitable in service is having the right mix of services. If you're too heavy in warranty service, it will consume any profits from the COD service activity in your business. As a servicing dealer, you can't escape providing warranty service — that's why you have service in the first place — but you can limit the amount you do. A healthy mix is 30 percent warranty and 70 percent COD. Not for a minute am I suggesting to not take care of your customers' warranty needs; but I am suggesting that you sustain the warranty side and grow the COD business.
Growing your COD business is where service marketing comes in, to attract new customers looking for appliance repairs. Don't forget that having a service department differentiates your store from the big-box store that can't provide repairs.
Service marketing doesn't have to be expensive but does requires time and effort. Think about service-related social media posts on your Facebook and Instagram feeds. A short video on cleaning a dishwasher filter or presoaking kids' ink-stained clothing will go a long way toward attracting new customers with authoritative and current content on the web. You probably already have a blog on your website, but I'm willing to bet there is no service content on your blog. Add one post per week that answers popular how-to questions customers have about their appliances.
Suppose your mindset is that your service operations are a necessary evil, not a profit center. In that case, I guarantee you're losing money in service and that you will continue to lose money from this business until you change your attitude toward service operations.
Finally, here are a couple of bonus resolutions for you to consider:
Take the BrandSource Service Scorecard. Do it right now if you haven't yet. It will take you four minutes and provide you with 14 significant focus areas in your service operations for 2022.
Make time for yourself! I wish all of you reading this a safe, happy and prosperous New Year! If I can help you with your service business in 2022, please don't hesitate to reach out to me.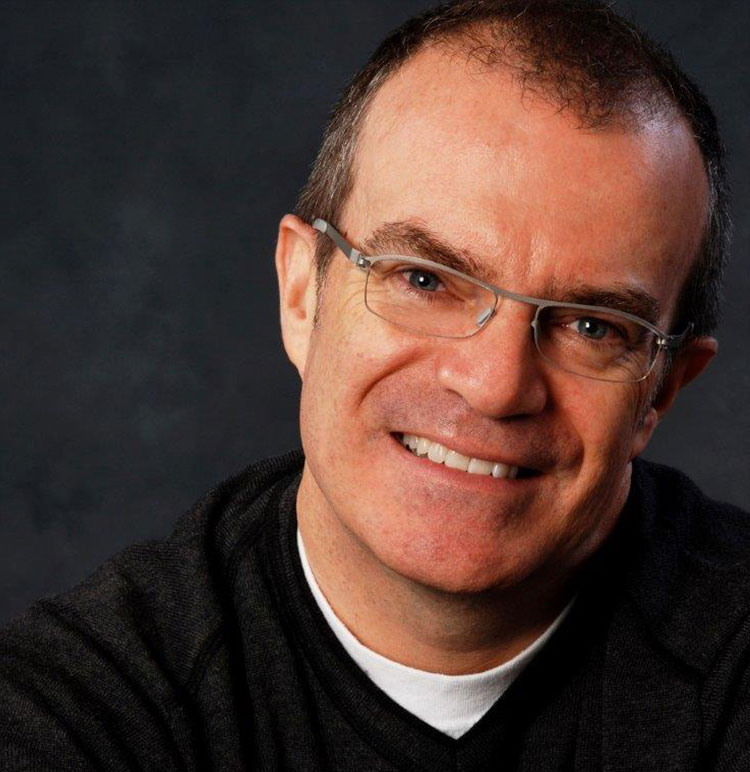 BrandSource service consultant Paul MacDonald ran his own 38-tech service business and is a past president of the UASA. He currently operates the Expert Service Program, which helps servicers run their operations more efficiently and profitably. You can contact Paul at (647) 500-7785, www.pmdgroup.ca or paul.m.macdonald@pmdgroup.ca.