A pensive Jackie King awaits her call to the stage in Nashville.
Enters AVB's hallowed Hall of Fame, Class of '21
By Andy Kriege, YSN
After a one-year hiatus, the AVB Hall of Fame induction ceremony made a comeback at the BrandSource Convention last August in Nashville.
First introduced three years ago, the honor is bestowed on those who have demonstrated an outstanding lifetime of service to the retail industry. As AVB CEO Jim Ristow explained, "We want to recognize individuals who have been great stewards of the industry, of their brands and of BrandSource. These are people who embody the American dream and will leave a very meaningful mark."
The 2021 Hall of Fame class included four exceptional people who were selected by the AVB/BrandSource board of directors and the executive team for their lifetime of achievement and commitment to independent retail.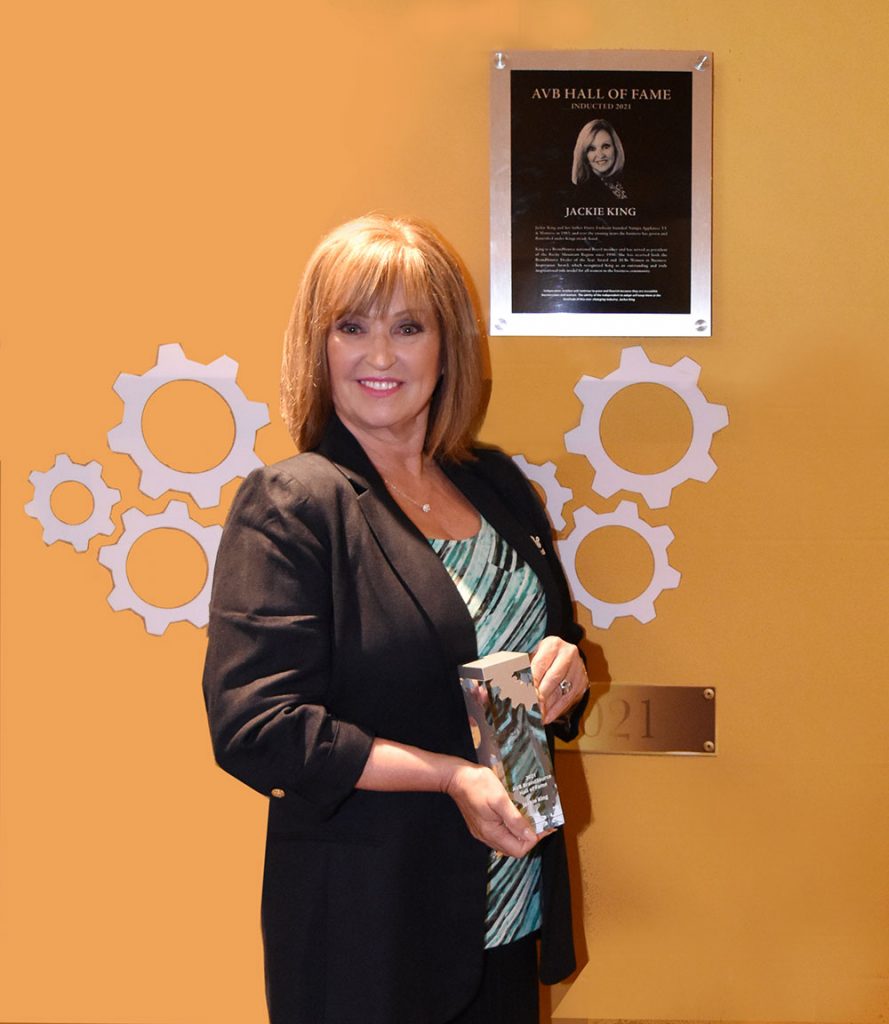 Jackie King was among this year's inductees honored at the Convention in Nashville. King joins a select group of groundbreaking retail pioneers enshrined on a newly revealed Wall of Fame that includes all inductees from previous years.
King and her father Darry Endicott founded Nampa Appliance TV & Mattress in 1983, and over the ensuing years the business has grown and flourished under Jackie's steady hand.
Besides tending to her business, King serves as a BrandSource national board member and has served as president of the Rocky Mountain Region since 1998. She has received both the BrandSource Dealer of the Year Award and AVB's Women in Business Inspiration Award, which recognized her as an outstanding and truly inspirational role model for all women in the business community.
King has always instilled loyalty in her employees, with many working alongside her at Nampa for decades, and it is her relationship with those employees that is the most satisfying part of her work. At the same time, her involvement in BrandSource has given her the pleasure of working with some of the finest independent retailers in our country, she said, humbly noting that "Without their support, none of our success would have been possible."
"Independent retailers will continue to grow and flourish because they are incredible businessmen and women," added King. "The ability of independents to adapt will keep them at the forefront of this ever-changing industry."
Congratulations Jackie King and the entire class of 2021!
BrandSource, a unit of YSN publisher AVB Inc., is a nationwide buying group for independent appliance, furniture, mattress, and CE dealers.