F&P is working with BrandSource members to bring its luxury line to new builds and remodels.
And North America president Kevin Dexter is just the guy to do it
By Alan Wolf, YSN
Though long a number-one name in its native New Zealand, Fisher & Paykel (F&P) first made a splash on U.S. shores with its innovative and compact DishDrawer dishwashers.
Since then, the nearly 90-year-old appliance brand has expanded into every corner of the kitchen and has become a premium presence in laundry rooms as well. F&P received an added boost in 2012 when the company, along with its high-performance DCS cooking line, was acquired by China's mighty Haier Group, the soon-to-be parent of GE Appliances.
Haier positioned the business as its premium global kitchen and laundry brand and tapped industry veteran Kevin Dexter to upgrade America's kitchens with F&P's new luxury premium tier.
It was a good choice. Dexter made his appliance bones as an Electrolux VP and would later prove pivotal in Samsung's push into the U.S. white-goods market. He came to Haier via its one-time Haier America subsidiary that was subsequently absorbed by GE, and today serves as president/COO of F&P's North America business.
YourSource sat down with Dexter last fall, albeit virtually, to discuss his partnership with BrandSource, his company's supply-chain status, and the golden opportunities for independents in the luxury appliance market.
For those unfamiliar, what does the Fisher & Paykel brand bring to the table and what distinguishes it in a crowded marketplace?
With the origins of Fisher & Paykel in New Zealand, we are the only global manufacturer that designs and engineers premium kitchen appliances there. This is not only a competitive differentiator but an advantage as well. We have a heritage of designing unique products and we think differently about the products we design, the kitchens they're going into, and how they're used.
Observing life lived around the kitchen is a key enabler to designing products that are tailored to human needs. Our brand has and will continue to have a culture of curiosity that challenges conventional appliance design. Together with our outdoor brand DCS, we are one of the only brands that offers a full premium indoor and outdoor kitchen, as well as laundry appliances. At Fisher & Paykel, we lead with a philosophy of human-centered design, creating appliances that bring innovation to the home.
How have you navigated the pandemic and the historic global supply chain disruptions?
We've done a good job of holding our supply chain together, all things considered. The biggest pain point, which is felt across industries, has been the availability of shipping containers and port congestions that impede the capacity to get our appliances from manufacturing sights to our warehouses in the U.S.
While we've worked tirelessly to mitigate the shipping container pain points, there hasn't been any one thing that has completely stopped us in our tracks due to the impact of COVID-19. We have product availability, and our operations team is doing a great job keeping our products flowing.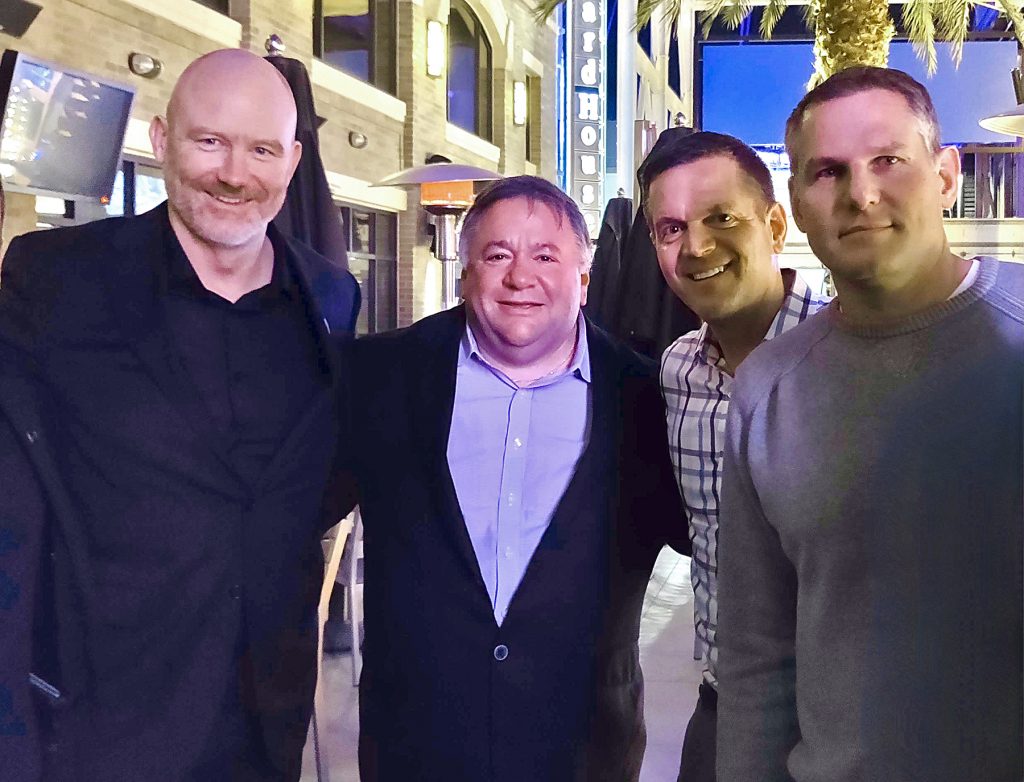 What role does the independent channel, and BrandSource in particular, play in your distribution strategy?
We're focused specifically on premium appliances for new builds and remodels, and that distribution is heavily, if not exclusively, weighted toward the independent retailer. Because of the level of engagement in the community and the level of capability required to be successful in the premium space, the independent channel will continue and always be our focus.
Also, we've noticed a shift in consumers from the baby boomer buyer all the way through to the millennial buyer. With this shift comes different ways to connect with these audiences, and we've noticed high levels of influence from the digital landscape. That focus on the consumer journey; how to connect with them in the digital landscape; and how to provide a toolkit for the independent BrandSource members, has been a vital piece of why our partnership is as strong as it is and why BrandSource is important to us.
What advice do you have for a BrandSource member who'd like to step up to a luxury appliance assortment?
We would advise the independent retailer to reach out to those known BrandSource members that are already involved with, engaged in, and are successful in the luxury appliance business to really understand the total journey of pre-purchase (discovery), purchase, and post-purchase (support).
As we at Fisher & Paykel transitioned to the luxury premium segment, we had to be cognizant of and create a recipe for the elements of success. That begins with understanding and investing in the complete purchase journey from start to finish and beyond, and understanding how the premium ecosystem operates distinctly and differently from the value, mass, and mass premium segments.
How have you leveraged the appliance expertise and industrial might of your corporate parent Haier Group and your sister company, GE Appliances?
At Fisher & Paykel, we benefit from the scale of the Haier Group when we think about things such as purchasing supply, manufacturing capabilities, and technology development.
On an ongoing basis, we continually look for opportunities where it makes sense to support our individual brand portfolios, and to work closely with the Haier Group globally and in-market with our counterparts at GEA.
As we look to the future, we will continue to vet and discuss opportunities that, on one side, give us leverage, but on the other side, still support each of our specific brand identities. Classically, differentiation where it is meaningful to the consumer and the brand experience, combined with leverage in areas where the end user is indifferent.
What's your business outlook for the near term and beyond?
The lead indicators for our business and the premium segments continue to be strong for the next 18-24 months for the following reasons:
First, reinvestment in the home, both in the indoor and outdoor categories. Investments in indoor living and the extension of that to outdoor spaces has been a positive trend due to the impact of COVID-19.
Second, consumers upgrading into premium products with the reinvestments in the home.
Third, remodeling.
Fourth, multifamily and single-family new builds.
Fifth, mortgage rates.
And sixth, migration of populations, as workplaces become more flexible, leading to investments in dwellings post move.
We continue to monitor and keep a close eye on how evolving economic conditions will impact our lead indicators out past 24 months.
BrandSource, a unit of YSN publisher AVB Inc., is a nationwide buying group for independent appliance, furniture, mattress, and CE dealers.