By Paul MacDonald, Expert Service Program
There have been many attempts over the years at creating national service networks, some more successful than others.
Years ago Sears partnered with Whirlpool to create a white-label network of appliance repair technicians called A&E Factory Service. Retailers were reluctant to allow their most significant competitor (Sears) into customers' homes under the guise of A&E technicians, and coupled with the slow and painful downfall of Sears' retail operations, the business ultimately failed.
While Sears technicians are still on the road today, Whirlpool has since divested itself from A&E Factory Service and its 3,400 techs, who complete some 2 million calls per year.
Whirlpool, without command of the only national network of service technicians, still could not meet business demands and created yet another network of independent "preferred service providers," or PSPs. Under this model, Whirlpool recruits independent service companies to work exclusively on the Whirlpool family of brands in return for all the collect on delivery (C.O.D.) business the manufacturer could send their way. I know many who have joined this network and have seen their businesses grow exponentially while remaining profitable. The jury is still out on whether this model is sustainable.
Other manufacturers followed suit. With "Service of the Future," Sub-Zero similarly recruited key independents in urban markets, offering exclusive parts distribution, warranty sales and C.O.D. repairs on the Sub-Zero/Wolf and ASKO brands. They, too, could not meet industry demand and began to recognize authorized independent service companies vetted by the United Appliance Services Association (UASA).
Next up was Miele, which provided delivery, installation and repairs after an independent retailer sold their product. Miele also struggled to meet industry demand and has since retreated from the model in the U.S. market.
Meanwhile north of the border, Lee Rose, the Sears executive who was the mastermind behind A&E, went on to head the Canadian utility Direct Energy. With the backing of its corporate parent, a U.K.-based conglomerate, Lee was given millions to take the utility into the appliance market. Direct Energy bought the failing GE Canada Factory Service division and my own company, Factory Appliance Service. But desite its 150 technician-strong network, the utility had no idea how to run a service operation and the initiative failed within five years. Rose is now President and CEO of Osprey Bay Building & Development LLC, a diversified real estate development, construction management, and investment business.
And then came Amazon, and consumers had a new path of least resistance for all their purchasing desires. Starting from his garage, Jeff Bezos grew a retail and cloud computing empire like no other and became the richest man on the planet. You can buy and return almost anything you want on Amazon, no questions asked, so why not appliances?
But Amazon needed a logistics company to deliver, install and service the appliances they sold, similar to BrandSource members' warm and fuzzy services. So the e-tail giant tried to partner with independent dealers to provide after-sales logistics, but none would partake in a Goliath eating their customers and margins.
There is not much that Mr. Bezos fails at; after all, he did take a short trip into space this year. You know the saying, "Where there's a will, there's a way"? Amazon found it, or bought it, by partnering with Asurion, the extended warranty service giant. Asurion intends to build a network of 3,000 techs by recruiting W2 technicians, and are already a third of the way toward their headcount goals. Having trouble finding employees? Now you know why.
Asurion, which has also works with Samsung and GE Appliances, had 987 job postings on Indeed.com in July, offering a $37.30 starting wage for experienced technicians; a $10,000 sign-on bonus; a 5 percent annual bonus; infield technology; a company vehicle; product training; and a full slate of paid benefits.
Why are they doing this? Simply put, the existing service networks aren't delivering to meet the needs of the manufacturer or the consumer — self-servicing dealer networks included!
Although Sears, A&E and Direct Energy failed to realize their dream of a national service network, this time it's different. These recent players are better equipped and financed than their predecessors. Whether they can turn a profit in appliance repair and stay in it for the long haul remains to be seen.
Regardless, these companies want your customers and your service business, and they willtake them if you don't change how you operate today. With raised voice at the BrandSource Convention Service Town Hall I decreed, "Wake up people! What worked in the past will not work tomorrow." The future is now; manufacturers and consumers will no longer accept mediocre service experiences. Invest in your service operations and strive to make profits to reinvest, all while exceeding your customers' expectations. Open your minds to new ways; embrace technology to increase the efficiency of your service operations; learn what Net Promoter Score is and use it to measure your offerings. And shield your existing technicians from the competition as best you can by making sure they are content and confident in your employ.
There should be no need for these new entities to create service networks when the current self-service dealer and independent servicer networks exist today. Sadly, they are underutilized and disjointed and we have no one to blame but ourselves. Follow the lead of your BrandSource Service Committee and contribute to the solution.
These newcomers want your piece of the pie, and they're coming for it in 2022. Don't let them take it!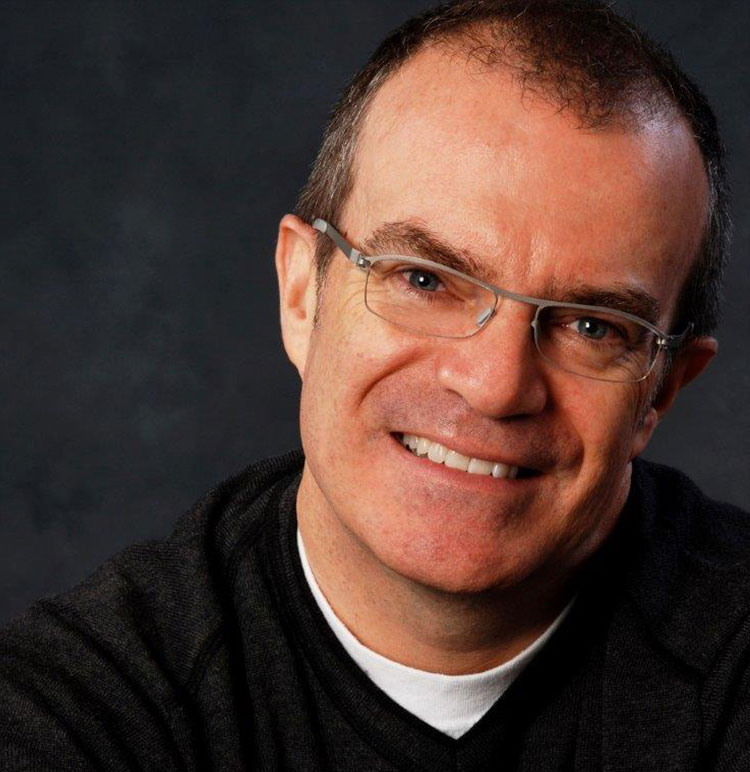 BrandSource service consultant Paul MacDonald ran his own 38-tech service business and is a past president of the UASA. He currently operates the Expert Service Program, which helps servicers run their operations more efficiently and profitably. You can reach Paul at (647) 500-7785 or paul.m.macdonald@pmdgroup.ca