By Paul MacDonald, Expert Service Program
We've all been there: You want to find a restaurant in a part of town you haven't explored before.
Where do you start? Google, of course, which may lead you to Yelp or another online review site. You'll probably search for the type of food you're considering, then read through a few user comments and see how many stars a particular place has received to help with your decision.
But reviews are not just for restaurants. Today, online reviews have replaced word-of-mouth referrals, and virtually every business, including appliance sales and service, relies on online reviews to drive new sales and reinforce customer loyalty. Indeed, 84 percent of consumers will trust reviews as much as personal recommendations. They are proven and their impact isn't just anecdotal.
According to a study by Michael Anderson and Jeremy Magruder in The Economic Journal, higher ratings on Yelp have led to restaurants selling out tables almost 20 percent more often. Another working study from the Harvard Business School found that a one-star increase in Yelp ratings led to a 5 percent to 9 percent increase in revenue. While the exact value of each additional star in a rating may be up for debate, the conclusion is clear: Online reviews have a significant and measurable impact, and are an unavoidable part of doing business today.
Clearly, today's consumer is not the consumer of yesterday. She is smarter, tech-savvy and resourceful, and online reviews allow consumers to determine at a glance whether or not they should engage with your business. With this in mind, no digital marketing strategy is complete without online reputation management and reviews.
Online reviews also play a bigger part today in a company's search engine optimization (SEO) than ever before. A recent survey found that online review signals such as review quantity, velocity and diversity currently account for approximately 10 percent of the total weight of the over 200 ranking factors in Google's search engine algorithm for local businesses.
What this means is that on a local SEO level, small businesses have the advantage over national chains if they can consistently get new and authentic reviews.
Review sites are so valuable because real customers write the reviews and assign ratings. They are not ads or press releases full of marketing lingo and false promises. They are straight talk by people who have used the service, and are time-stamped and geographically targeted to show when and where the experience occurred.
Consider these statistics:
92 percent of consumers read online reviews
80 percent trust online reviews as much as friend referrals
69 percent say reviews older than three months are not relevant
87 percent will not use a business with low scores
The question then is, how do you get more positive reviews?
Sales, delivery and service staff working directly with customers have a significant opportunity to increase the number of reviews your customers give instantly. It's OK to ask for them now; in fact, that's simply the best way to do it. The sooner you ask for a review after a sale, delivery, installation or service experience, the better the chances are you'll get one. I am talking minutes, not days or hours, after leaving the customer's home. The longer you wait to request a review, the less the chance you'll get one.
Unless, of course, you failed to meet the customer's expectations. A poor customer experience is guaranteed to get you a negative online review that potential future customers will see.
Build reviews into your process, so you never forget to make the request. If you can integrate and automate the process, even better. Check out some of my favorite platforms: Broadly, Podium, and Birdeye. These platforms make requesting reviews a cinch with BMS Integration to automate the process. If a customer is not satisfied with some services, the company's management is notified rather than going to a review site. Doing so allows you to rebound and fix the issue before a negative review alerts you and your marketplace.
If you send emails to customers, include a request and a link to a relevant rating site. Be open and honest and make it easy for customers to give you a review. Point them to the key websites that influence your industry and location. You don't want to be pushy about it but point out that it's an opportunity to offer feedback.
Platforms like Yelp, Google My Business and TripAdvisor are a boon for consumers, as it gives them a platform to learn about businesses before patronizing them. Similarly, it gives them a platform to complain when they're not satisfied with their experience.
But be forewarned: Some consumers will weaponize themselves and threaten a negative review if they don't get what they want from you! It seems that no matter how hard you try, you're bound to get that one bad review that could potentially overshadow all your glowing reviews. The best advice: Don't respond publicly unless you have a "customer is always right attitude." If that's not the case, you shouldn't be responding to negative reviews.
When responding to negative reviews, it's best to own the disappointment, apologize, and then offer to resolve the issue offline. Taking this approach tells the negative reviewers that you are human and caring and also tells thousands of others who will see your response that you are willing to work to resolve all issues. For this reason, the business must respond to as many reviews as possible, both negative and positive.
Of course, simply getting any old review isn't the goal; you want positive reviews, both in quality and quantity. Occasionally you will get a negative review and depending on the severity, that's OK. A business with all 5-star positive reviews can look fishy at times.
The best way to bury a negative review is to add more positive reviews, and a great way to ensure you're delivering a positive, professional and consistent service experience is to ensure your service techs always provide one. Try following a proven system, such as the GLEEPS technician soft skills training program by Dean Landers. GLEEPS includes six straightforward steps that will help you deliver effective and efficient service when followed on every call, ultimately enhancing the relationship between technician and customer.
These are the six GLEEPS:
1. The Greeting
2. The Link
3. The Examination
4. The Explanation
5. The Proposal
6. The Seal
Having a standard process helps you deliver consistently solid and friendly service on every call. It becomes part of your DNA, something you do without thinking. Outstanding service starts as soon as you answer the telephone and lasts for the length of your interaction and beyond. And always follow through promptly on any commitments you've made.
It's worth noting that most positive reviews you read online focus less on the technical knowledge of a customer service representative or technician and more on their attitude and manner. Quick, courteous, clean, pleasant and patient are adjectives used frequently to review the highest-rated businesses. Expertise is essential, but it takes more than being the most competent person in the room — it's about repairing the customer and making them feel comfortable and confident in your abilities.
In other words, good reviews are all about the experience. It's all about being attentive to the customer, listening to what they have to say, and looking for opportunities to strengthen your connection in a positive way.
Exceeding expectations is key to earning positive reviews, and breaking down the service call into a series of steps will help you do that. It will make asking customers to give you a positive review online that much easier, and that will go a long way toward increasing your ratings, creating loyal customers and generating more sales.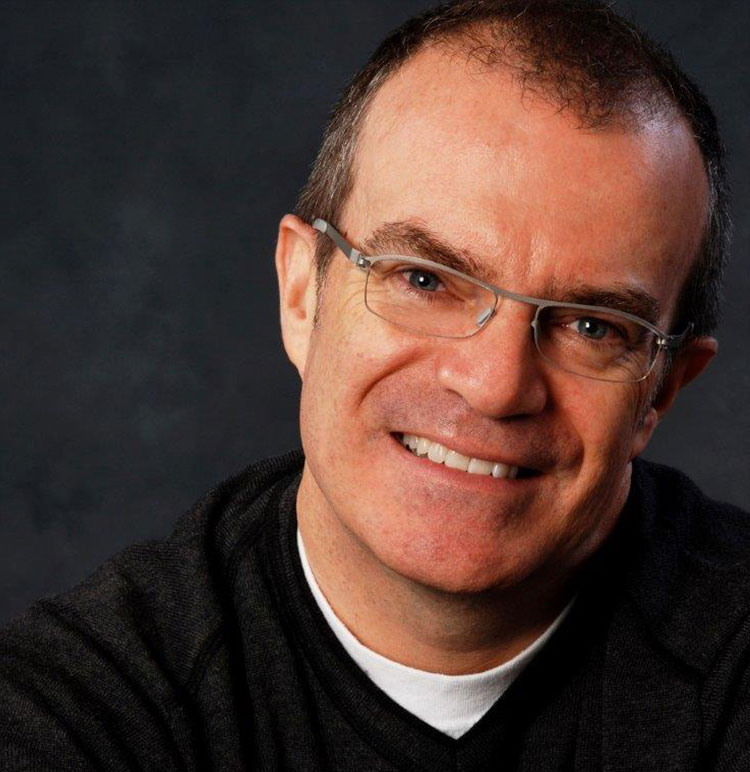 BrandSource service consultant Paul MacDonald ran his own 38-tech service business and is a past president of the UASA. He currently operates Expert Service Program, which helps servicers run their operations more efficiently and profitably. You can reach Paul at (647) 500-7785 or at Paul.M.MacDonald@gmail.com.