By Rich Lindblom, YSN
This week's Convention21 may well have been the most eagerly anticipated BrandSource event in many years, and quite possibly ever for some people.
Having been forced to go virtual for the past two shows due to the pandemic, members were obviously eager to return to an in-person format, and the record number that registered for Nashville proved that beyond a shadow of a doubt.
The challenge for the entire AVB Events Team was that the return of an on-site show wouldn't mean anything unless the quality was the same or better than past gatherings. And based on the feedback I got while walking around the show or from visitors at the YourSource News booth, BrandSource delivered the goods big time.
As I chatted with members, I asked them to rate the Convention on a scale of one to ten. The average member rating rounded up to a 9, which is a darned strong score in my book.
Echoing that feedback was Kim Legato of Bill & Rod's Appliance & Mattress in Livonia, Mich., who scored the Convention a perfect 10. "The best Convention I've ever been to," he said — and not just because he was named a Dealer of the Year.
Here's another point members made: In the absence of a couple of exhibitors, dealers spent time with vendors they hadn't visited in the past, and walked away with some new relationships they might not have made otherwise.
Also, nearly to a dealer the number-one positive was the educational and social events. Members found great value in the sessions, which tackled a variety of timely topics. Both the Service and HR-focused sessions were very highly regarded, and on the social side, more than one attendee reported that the Women In Business (WiB) events hosted by Member Relations Manager Arlene Soto were a huge success.
As Elizabeth Round of Village Home Stores in Geneseo, Ill., noted, the WiB Book Club and the Breakfast featuring special guest Melanie Huet of Serta "were less about watching another PowerPoint slideshow and more about connecting with other female professionals and learning from each other."
Even with last year's virtual format, "Convention always provides exceptional educational sessions," Round continued. "But there is so much added value when you can keep the conversation going with other members in person. It was so wonderful to chat with other members in the hallway between sessions and at meals."
As for the Expo itself, the Monday crowds were especially strong and many of the BrandSource booths were abuzz with activity. In particular, the HRSource booth was packed with members looking for information, and the YourSource News desk was nearly overrun at times. While I'd like to think it was because people wanted to chat with the YSN team, let's be realistic and give credit to staff member Dori Easterson's brainchild: The Plinko game she created just for Convention.
But perhaps the real highlight of the show was finally being able to connect with old friends again. I can't begin to count how many members, vendors and staff walked up to one another to share truly heartfelt greetings.  It was a great thing to see and reminded me what I missed most about in-person events.
In my somewhat unique position as a former BrandSource member and current content provider for YSN, the one thing I can tell you from my new behind-the-scenes vantage is that I had no idea just how much work it takes to put on a Convention. Kudos to Dave Meekings' Communications/YSN Team, which ran around like people possessed trying to cover every event on the agenda, and Jennifer Baldwin's Events Team, which worked tirelessly behind the curtains to make sure everything went off without a hitch — which it all did by the way, as far as I could tell.
But even as I packed up my belongings and got ready to head to the airport, I saw everyone, and I do mean everyone, pitching in to break down the show. This included CMO John White lugging equipment around like a roadie at a concert, and AVB Global Creative Director Mark Baird hopping behind the wheel of a rental truck packed with A/V gear.
I think they all deserve a heartfelt thank you and a pat on the back for a job well done once again.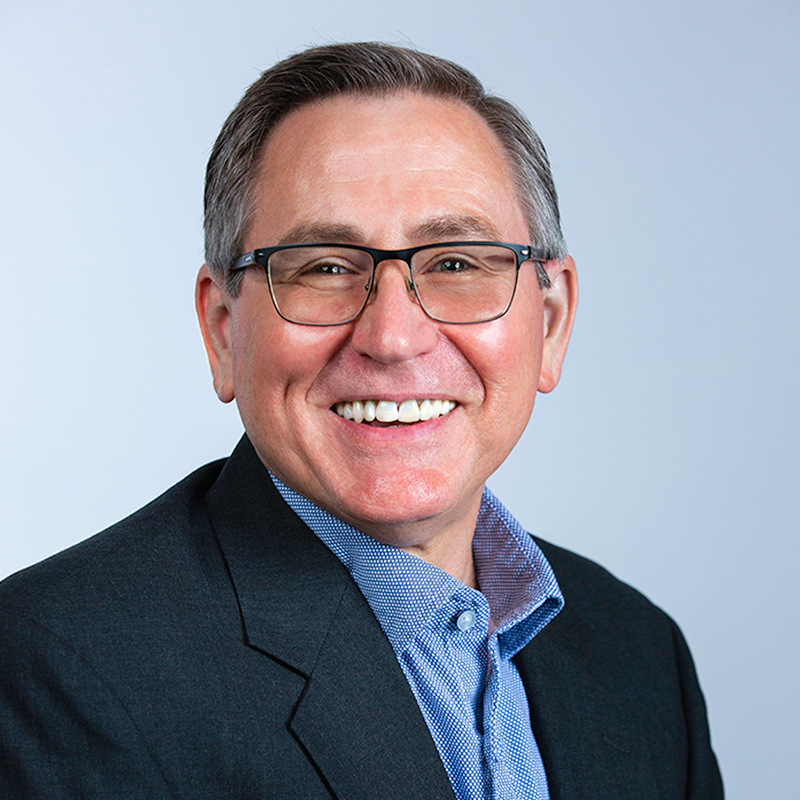 I have three goals in mind when I write my columns: To educate, motivate and entertain. If I have accomplished at least one of those, then I've done my job. Don't be shy about letting me know if I have.