LG's new OLED "evo" panel promises a brighter and punchier picture.
By Stephen Paczkowski, Expert Warehouse
Remember that scene in A Christmas Story (replayed around the clock on TBS starting the day after Thanksgiving) when Ralphie and his brother tear down the stairs on Christmas morning to rip open their presents?
That is what the new model year is like for the TV industry. The new toys are in, but without the Pink Bunny suit, thankfully.
The newest models from Samsung and LG Electronics, two of the Big Three in tier-one television brands these days (the other being Sony), are available at Expert Warehouse, and there is a lot to like this year. From entry level to ultra-premium, there is something for every customer budget and every room of the house.
Let's start with Samsung, the world's de facto market leader in the TV space. What they bring to the table this model year is threefold: Lifestyle/Frame TV, QLED/Neo QLED TV, and the new MicroLED.
The Frame TV is perhaps their most popular item here at EW, what with its customizable magnetic frame options and changeable artwork to make the set meld into any room like a framed painting.
QLED (or Quantum Light Emitting Diode) display technology was patented and has been a staple of Samsung's lineup over the past few years. This current iteration boasts a turbo processor and better brightness levels, from the Q70 model on up. On the NEO side, denoted by a second QN in the model number, i.e., QN65QN90, the vendor is employing its new MicroLED color processing tech, called Quantum Matrix Technology Pro. In conjunction with their Neo Quantum processor, Samsung can push a full 100 percent of color volume all the way to true 8K resolutions. The sets also use an attachable Slim One Connect Box that hides wires and cables and allows close-to-the-wall mounting for a great visual presentation in any home.
As for MicroLED, the technology was first announced a few years ago as a modular commercial solution, allowing you to construct a custom-sized panel out of individual modules to fit business needs of all sorts. MicroLED is exactly what it sounds like: Its cells are 1/40the height of a regular LED cell, and are also covered in a micro layer. This allows tight beaming of color without traditional LED light spillage, or "bloom," as it is called in the industry, which has always been a weakness of traditional LEDs vs. OLED or plasma technology. This also produces higher contrast levels compared to LED cells and, lastly, allows for an extremely thin panel overall.
For consumer use, Samsung is offering two huge, fixed sizes: 99- and 110-inches to start, at a heart-stopping $150,000 price tag for the larger variant.
LG is not to be outdone, however. Its OLED, or Organic Light Emitting Diode technology, remains the best TV display format out there — even earning LG an Emmy Award in 2020 for TV production quality! OLED boasts perfect black levels, better than anything on the market today. In addition, LG touts ultrafast response times and hence less lag than other display types, delighting both cinephiles and gamers alike.
The company perhaps made the best progression possible this year by introducing what it calls its "evo" panel in the G1 series, offering improved clarity and much greater brightness levels than ever before. Brightness had really been the only weak spot in OLED technology, until now. While QLED will always be brighter, this advancement finally puts OLED on somewhat equal footing, especially in direct light, like a bright sunroom for instance.
Along with LG's newest A9 Gen 4 processor, this year's Gallery series looks like an industry leader and performs like its awards say it should: flawlessly and without peer. Even brands that share LG's OLED tech, like Sony, will not feature the evo panel this year, making the LG G1 the top of the TV heap.
At Expert Warehouse, the C models remain one of our best sellers, combining price with performance. I have one at home myself in the 77-inch range — that and three subwoofers from Definitive Technology and some aluminum ST1 Supertowers. I can tell you that this setup is truly like a movie theater experience at home. Overkill? Yes!
LG is also offering a new Mini LED line this year, called QNED. Though not as small as MicroLEDs, the company is employing the same concept of very tiny cells projecting tight light emissions for little color bleed. And, unlike Samsung, LG is also going with smaller 65-, 75- and 86-inch sizes, so Expert Warehouse will be able to fit Mini LED TVs into virtually any space this year. Talk about shiny new toys!
Both manufacturers are of course supporting entry-level models, with LG offering screen sizes of 22 inches and up, and Samsung starting out at 32 inches. This allows dealers just entering or re-entering the category to compete with the big guys right out of the box, and lets CI dealers do the same on install-grade sets.
Of note, almost every TV presented this year is smart. Seven out of ten households in the U.S. own at least one smart TV according to published reports, and this lines up with the mindset of our TV partners perfectly. The moral of the story here remains that LG and Samsung are both poised to have huge years in 2021.
In audio, there is… well, a mixed bag of news. The microprocessor shortage will surely be felt later in the summer, especially if the federal government heeds auto manufacturers' pleas to divert chips or redirect production to cars. Time will tell. The good news is that Expert Warehouse partners Sound United and Bose seem to be providing more goods than they had this past winter, so this bodes well for the future.
Unfortunately, the transportation situation has barely improved from the depths of the pandemic. A ship container shortage, coupled with long lines of transport ships on both coasts, continue to plague manufactures across multiple categories. Some have taken to the air to avoid long delivery times, but at an increased cost. This situation is being monitored closely here at Expert Warehouse and we will adapt as best we can as situations arise. Afterall, we are all about the members.
End Note: Here's some suggested content for all those shiny, new toys:
Cinema Picks
Toast of London (Netflix): Some crass British comedy, anyone?
"Snyder Cut" of Justice League (HBO Max): Four hours of a much better-looking and more coherent film. Just need three nights to finish it.
Audio Picks
Beachy Head: The eponymous first record by the synthy alt megagroup formed by members of Slowdive and The Flaming Lips. Destroy Us is the first single.
Earth is a Black Hole by Teenage Wrist: Well-produced shoegaze/grunge mix. The single Yellowbelly is amazing.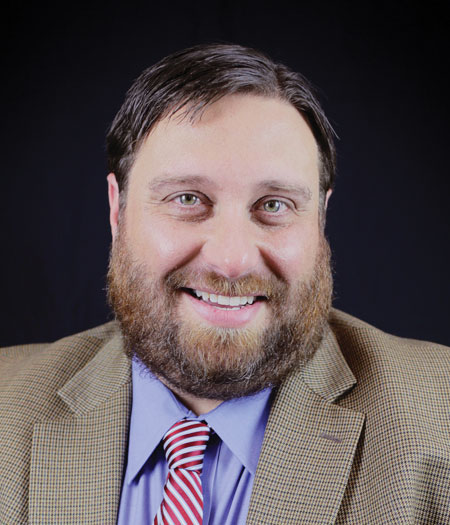 Stephen Paczkowski is a product manager at Expert Warehouse, the tech distribution arm of YSN publisher AVB Inc.