By Andy Kriege, YSN
BrandSource members and vendor partners, are you ready to participate in this month's virtual Summit 21?
With the show just two weeks away (March 23-25), it is time to do a couple of very important things:
Get registered.
Carve out time from your schedule.
If you have not already done so, GET REGISTERED! You can register your entire staff for just $99. You only have until this Friday, March 12 to do so. Register here for Summit
The Summit is a veritable smorgasbord of must-see education, product intros, networking opportunities, and marketing/tech updates, along with industry experts and so much more. This year's theme is "Double Down," as we continue to present initiatives and solutions to make your business run better.
We also wish to remind you how important it is to block out time on your schedule that's exclusively for the event. Do not plan on "dipping in" as part of your workday. If you do, you will miss so much. In order to get the most benefit from the event, please schedule time away from the day-to-day work circus to take in the Summit in its entirety — the same way you would if you were there. We encourage you to set up shop in a quiet place with good Internet access and that's free of distractions.
YSN reached out to members and staff on the importance of blocking out time in your schedule for all three show days and to actively participate in the event. Here's what they had to say:
---
Don Paulsen, owner, Paulsen Appliance and Greater Midwest Region President:
I plan on being out of the store with time scheduled exclusively for the upcoming Summit. During the virtual Convention last August, I was at my house away from the noise of the store for the entire event. I found it necessary to do so as I know I would have been interrupted by my staff, customers and whatever order of business that might come up throughout the day. Being away allowed me to concentrate on the task at hand, working to improve my business.
I suggest that you plan it out as if you have traveled out of town to attend the Summit and clear your schedule to do so. I had plenty of time last show during breaks to reply to my staff and deal with any issues that may have popped up while I was gone.
---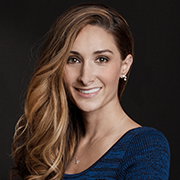 Jennifer Baldwin, GM of Customer Experience, AVB/BrandSource:
Because we have so much content to offer our attendees at this show we are encouraging them to make the time to really take it all in. You all work incredibly hard and you owe it to yourself to break away from your business for a few hours each day — not only meet with vendor partners but also to get a chance to talk, relate and learn from your fellow retailers. I promise you it will be time well spent.
---
Duncan Kramer, owner/partner, Zeglin's Home TV and Appliance:
You really do need to step away. Let's face it, we are all programmed to put out the fire that is in front of us. It is way easy to get sucked into the day-to-day work grind and lose sight of what is more important — improving your business long term. It is impossible to absorb very much when you have one eye on the screen and the other on the counter. I believe that you don't stop trying to learn new things just because you are not able to travel.
---
Roy Radloff, Region Manager Lead, BrandSource:
I personally know that distractions in the store happen every five minutes! If you don't get out of the store, you won't be able to sit through anything completely and will not benefit as much. If you can set aside the time needed in your quiet space, you will see a big difference in how much you will accomplish, because you will be able to fully engage without interruption.
---
We are all continuing to learn new and improved ways to work effectively and network safely from remote locations. AVB has certainly raised the bar with this event. So please schedule time outside of the store to take in this year's virtual Summit 21. Wherever you decide your quiet place will be, we look forward to seeing you and presenting an informative, fun and productive event!
BrandSource, a unit of YSN publisher AVB Inc., is a nationwide buying group for independent appliance, furniture, mattress and CE dealers.