By Andy Kreige, YSN
BrandSource welcomes Ohio's Turney & Dunham Appliances to our extended family of independent dealers.
The family-owned business operates two locations in the greater Cleveland area. Launched in 1999 by Roy Hudson and his brother, Roy now runs the company with his daughter and co-owner Martina, who has handled the day-to-day operations for the past 10 years or so.
Asked what she enjoys most about the business of retailing, Martina emphatically replied "The people, of course!"
Originally a pre-owned appliance store, Turney & Dunham evolved to include scratch-and-dent and now carries a full line of appliances from all the major manufacturers. Roy told YSN that he had previously been unaffiliated with any buying group and loves being a part of BrandSource. He said he looks forward to the day when he can participate in in-person meetings and get more involved in the organization.
"I am very happy with our affiliation with the group and the assistance they have given me in getting as much product as I can get," he said.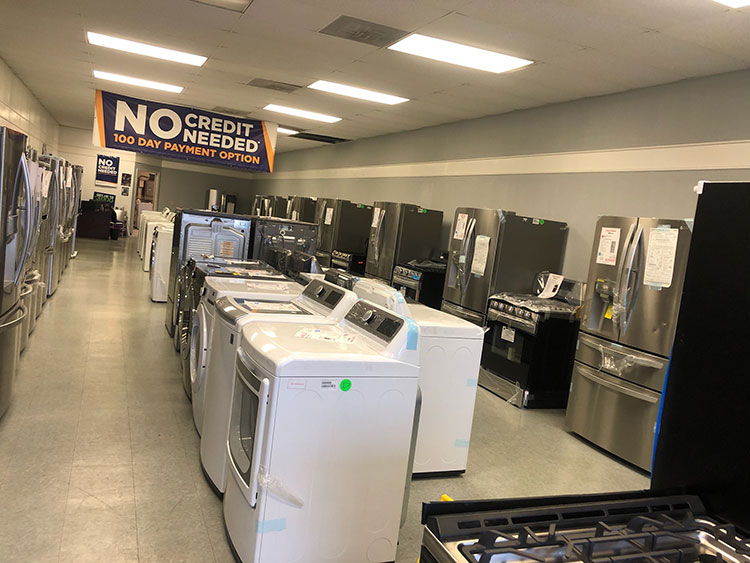 Given the scarcity of product, Martina stressed the importance of planning ahead. "Just because I have something in stock now doesn't necessarily mean I will have it in the future when I need it," she noted. "We really try to think ahead and plan accordingly."
Business has been steady, as the Hudson's have managed to procure a reasonable amount of product, while some of their flat-footed competitors have been unable to. The ability to secure product quickly and have it delivered right away has really help to lure customers away from their big-box competitors.
Martina attended her first BrandSource event last summer, albeit remotely. "I really loved it," she said of the Virtual Convention. "It was very informative." She is looking forward to the upcoming Summit and, echoing her dad, awaits the day she can attend a BrandSource event in person and see the faces behind the curtain.
The Hudson's just completed a remodel and grand reopening of their Fairview Park showroom, which had been shuttered since COVID hit last spring. The new look includes wall treatments, updated flooring and a fresh coat of paint, along with some new displays, and there are plans for further enhancements in the immediate future.
Roy also commended his new, AVB-built website, which has been instrumental in driving customers to his business.
So welcome to the AVB family, Roy and Martina. We are glad you are here!
BrandSource, a unit of YSN publisher AVB Inc., is a nationwide buying group for independent appliance, furniture, mattress and CE dealers.