By Andy Kriege, YSN
The 2020 Convention, the first-ever virtual convention of its kind, culminated with a "splash" as Tom Bennett closed out the festivities in a style only he could pull off. The not-so- shy Bennett donned a variety of one of a kind, hilarious outfits and opened up the opportunity for the members to vote on their favorite.
He then took part in a cross-country corn hole tournament with Dave Meekings for national bragging rights. There were some pretty spectacular shots, including one ricochet shot off the John Hancock building in Chicago that went straight in the hole. At this writing, the winner is still in dispute, making a rematch inevitable.
Chad Evans announced the 3 grand prize winners in the Stampede contest that included:
Joe Legato, Bill & Rod's Appliance, Inc., Dale Womeldorf, 371 Furniture and George Hubbard, Hubbard and Hoke, Inc. In addition, another 22 people were awarded $100 gift cards.
Several Vendors joined in the party and announced winners of the various contests that they conducted during the show. These included,
Tempur Sealy who awarded Steve Illingsworth – Urner's with a Yeti Custom Cooler and Lindsey Bell-Short of Bell's Home Furnishings who won a MacBook Pro Computer.
Serta Simmons had 3 big winners that included a $6,000 shopping spree at the SSB Virtual Mall awarded to Jeff Willis from Famous Tate, a $4,000 shopping spree given to Harold Romberger of Romberger Furniture, and lastly a $2,000 shopping spree that went to Will Bostic of Pieratt's
Samsung
Samsung announced 3 winners who won a Flex Washer and Dryer in Black Stainless. The 3 winners were Ginno's Kitchen & Appliance, Plaza Electronics & Appliances and Tolson Appliance Center.
The BrandSource officers took the opportunity to thank the sponsors, members and staff for pivoting to the online platform and pulling it off with very few glitches.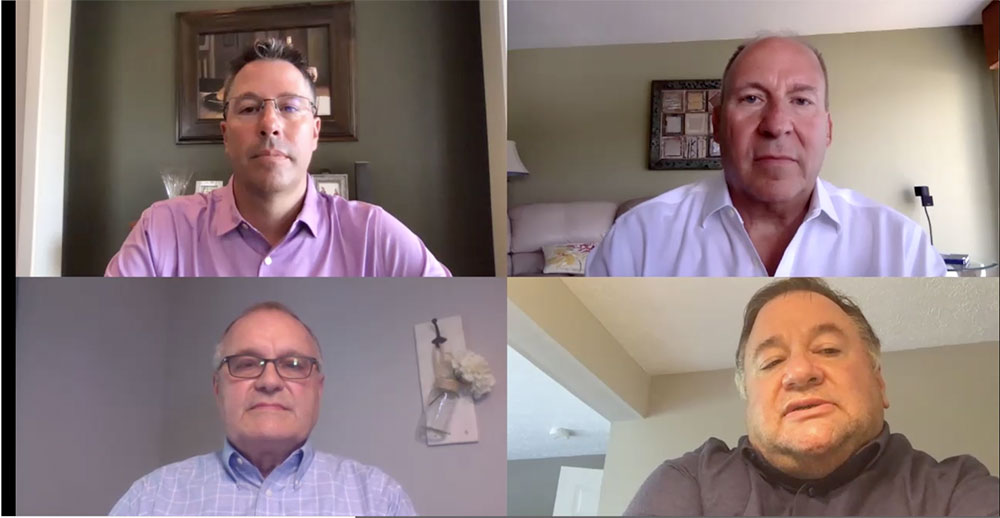 CEO Jim Ristow joined other members of the senior leadership team in recapping their favorite moments from the show and finally the SLT wished Jim a Happy Birthday who celebrated his big day on the final day of the show.