Samsung's 85-inch 950 series QLED TV won't cure COVID but can make sheltering in place more bearable.
By Stephen Paczkowski, Expert Warehouse
If there is one thing we can say about Expert Warehouse's 2020 TV offerings, it is that they sure are eating their Wheaties.  Consumer displays are getting bigger every year it seems, and this time around is no exception. So much for huddling around a flickering 35-inch CRT to watch ET on basic cable!
LG Electronics came back to town with its acclaimed and well-appointed OLED series, the original upon which all other OLED TVs are based (and manufactured from!). The company has started to mass produce its 8K TV line now, all the way up to 88 inches big. Now 8K has double the lines of resolution as a 4K set, and even though there is no native 8K material being broadcast over the airwaves, YouTube and Vimeo are streaming 8K content now and other sources are sure to follow.
Taking a step back, to be classified as a true 8K TV the unit must feature:
7,680 pixels horizontally and 4,320 vertically;
At least one HDMI input capable of accepting that resolution, at 50/60 frames per second, with HDR (high dynamic range);
The ability to receive, and display, 10-bit color content;
The ability to upconvert lower resolution signals to 8K.
The last point, regarding upscaling, is the key here. All lower-resolution material will be upconverted to 8K, so families everywhere are ready to reap the benefits now with this technology. Hollywood has shot several films in 8K already: Guardians of the Galaxy 2 was the very first (take that to your next trivia night!) and it is just a matter of time before this becomes more commonplace.
While LG's OLED line tops out at 88 inches, you can get 8K in 77 inches as well, as well as OLED technology in more common 4K resolution in 77-, 65-, 55- and now even 48-inch screen sizes. With a brand-new Alpha 9 Generation 3 processor, the TVs now adjust color based on genre and machine learning to give you the best picture possible. And all LG Nano and OLED sets have the WISA (Wireless Speaker and Audio Association) protocol built in for a truly wireless surround speaker experience.
Moving over to our friends at Samsung, their very popular Frame TV makes a comeback this year in some new sizes (75 inches and, later in the year, 32 inches), which join their familiar 43- to 65-inch range. An updated art store experience and stronger infrastructure for the TV itself make it a sure bet to be a best seller this year. Also bet on the 32-inch model with its unusual and quirky optional colored frames (pink! platinum! lemon!) to be a big hit with the interior designers out there.
Samsung also moves up in size in the 8K weight class, adding an 85-inch display to the mix with the new 950 series. The QLED/ Quantum Dot display with its unparalleled lumen levels will enhance any space, even very bright areas, with top tier color. The company even brought back its 98-inch 8K unit, which still stands as the biggest set in the 8K realm.
2020 looks to be, after the COVID-19 crisis subsides, a bigger, brighter time to be in the TV business. Here is hoping this column finds you and yours healthy, happy and ready to make some money on consumer electronics this model year.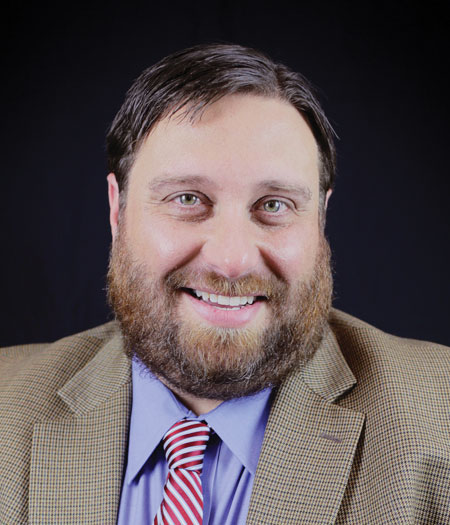 Stephen Paczkowski is a Buyer/Channel Manager at Expert Warehouse, the tech distribution arm of YSN publisher AVB Inc.